Transforming our development My18 STI into a Beast!!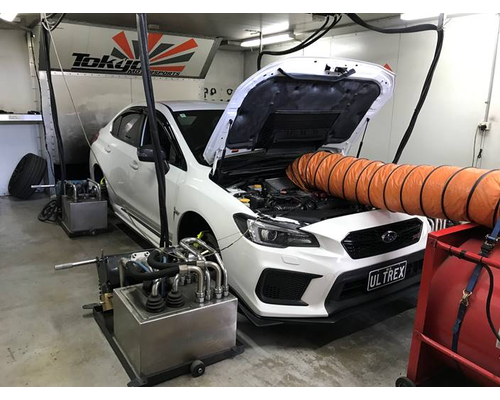 Hey Everyone,
We finally started work on transforming our development My18 STI into a beast with loads of show-n-go. The STI is an all-time favourite of ours and whilst we've modded scores of STIs, WRXs and Foresters in the past, we are looking forward to this build even more. Ultrex Performance's warehouses have grown in number & scale over the years and contain 1000s of parts, so we needed one hell of a big shopping trolley as we decided to use as many STI aftermarket performance parts as we could.
We started with our blank canvas - our 2018 white STI, a great starting point being well balanced and refined, perhaps a little slow and bland looking. A little slow and bland looking doesn't cut it for us, so we are in the process of transforming it as quickly as we can!
To start with, it was time we threw on some personalised number plates, so we visited licensing, and our custom plates now read ULTREX.
We wanted to ramp-up the power levels first, so we installed an Ultrex Ultimate Series STI turbo-back exhaust with black chrome tips. Whilst our Ultimate Series STI exhaust is available with either black chrome tips, titanium look tips or chrome tips, we have chosen the black chrome tips as its very unique and classy and will fit in with the black and white theme we are going to run on this STI. This system retails for $1299 and we are confident in saying there is no better quality or value STI exhaust system on the market anywhere near this price point. It is an absolute precision fit, makes great power and produces an exhaust note that will be the envy of your mates yet without the drone many competitor STI exhaust systems have.
This is the system we used >> https://www.ultrex.com.au/subaru-sti-my15-19-turbo-back-exhaust-ultimate-ser~5823 )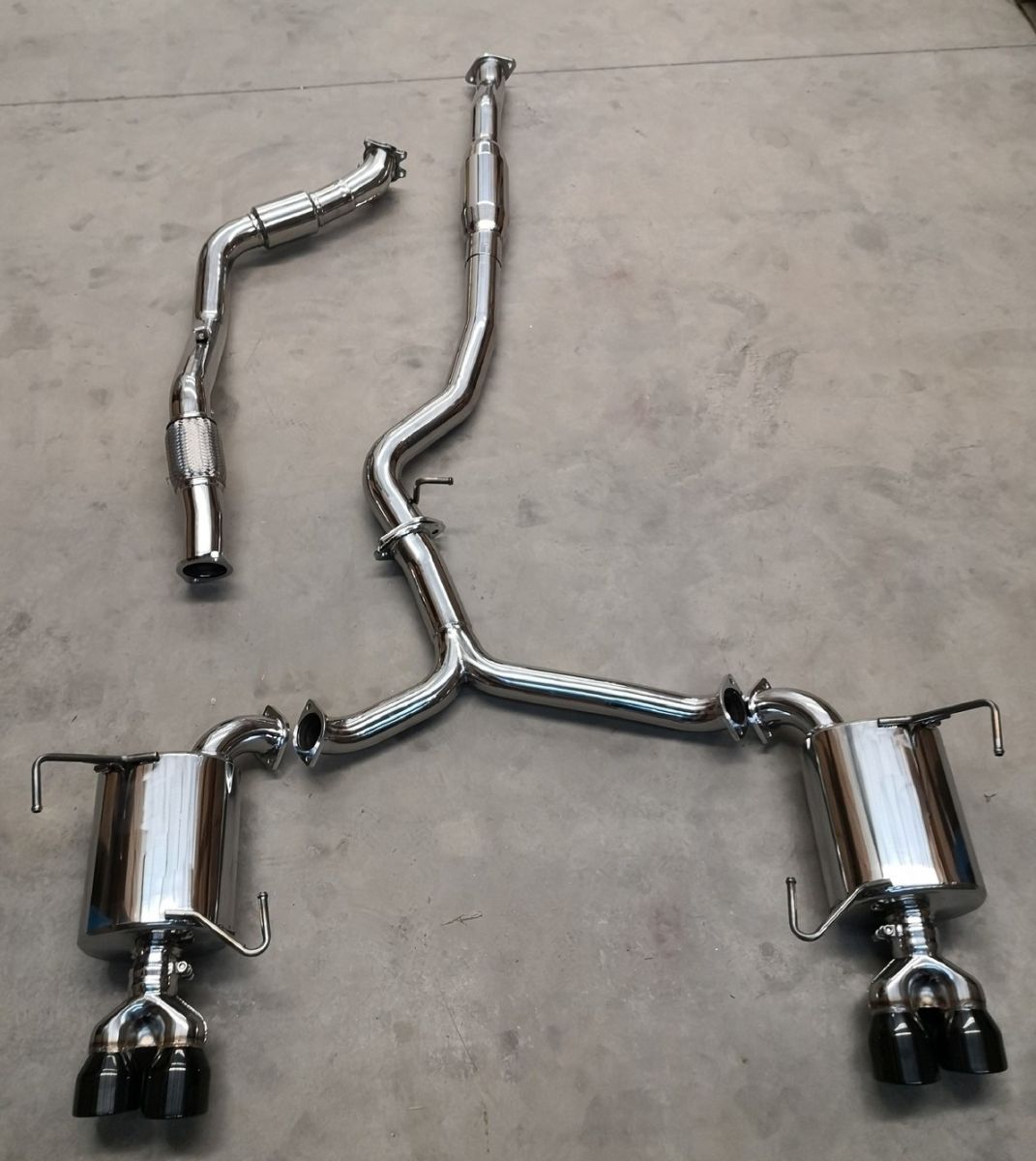 Just to ensure that we've optimised the potential gains and not leave anything behind, we have slipped on a set of our famous Ultrex Performance STI unequal length headers. Identical Subaru headers are sold by several other well-known companies globally and in Australia, from world-renowned JDM tuning brands to local Australian companies. The only difference is our STI / WRX headers are priced substantially lower, but they are an identical product.
These STI / WRX UEL headers have been described by many in-the-know, as the best STI / WRX headers on the market and we know they do an excellent job of increasing power and torque. At only $869 a set, again there is no better quality or value Subaru header on the market.
These are the headers we used >> https://www.ultrex.com.au/subaru-headers-unequal-length-with-up-pipe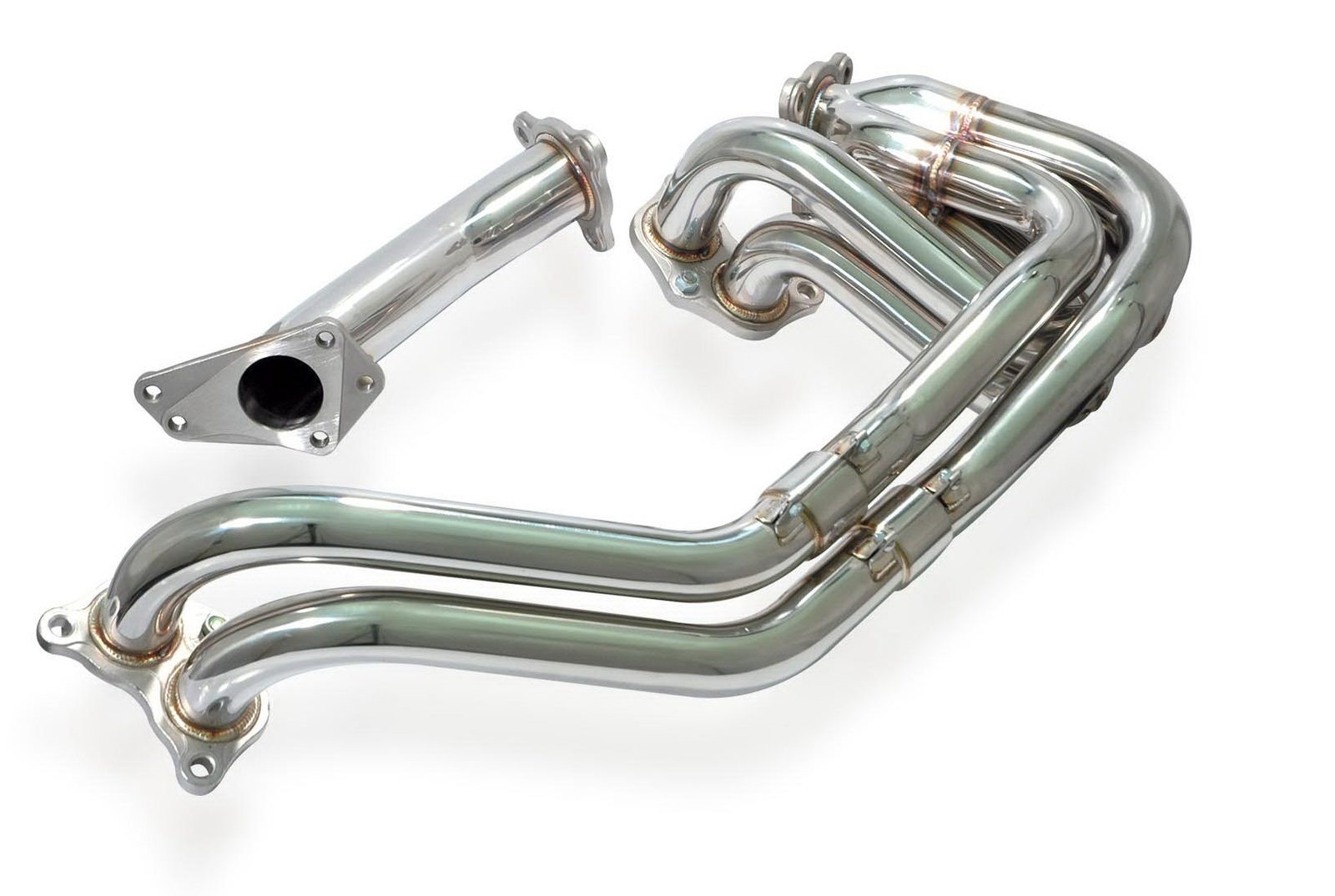 We want nothing but the very best for our STI, so combining the Ultimate Series STI turbo-back exhaust and our Subaru WRX / STI unequal length headers resulted in the absolute perfect Subaru exhaust note.
We added a high flow air filter and decided to keep the stock turbo and STI top-mount intercooler on the STI as we prefer lots of torque for fun street driving, instead of an all-out lag monster for top-end power. The factory STI turbo is a fun drive once it's tuned with the bigger aftermarket exhaust and high-end UEL headers. So, the masters at Tokyo Motorsports did their magic by re-flashing and retuning the stock ECU, resulting in a very impressive performance boost. The car makes 220KW and 480Nm at the hubs and is a lag-free fun drive now! The car now pulls hard right through the rev range with loads of torque - transformed from the lazy sleeper it was into a beast that now pulls you back, snug into the STI seats.
Check out the video >> https://youtu.be/DwPOd1SPZ3g
We are pulling together all the cosmetic and suspension parts for the STI now and will be installing these in the coming weeks and will keep you updated with pictures as it progresses.
Happy Modding!
Rob
Ultrex Performance
---
Leave a comment